Product design

product strategy

Product development

ios

Android

Product design

product strategy

Product development

ios

Android

Product design

product strategy

Product development

ios

Android

Product design

product strategy

Product development

ios

Android
What we did
Product strategy
product design
product development
(iOS & Android)
Introduction
Aramco is one of the world's largest integrated energy and chemicals companies, creating value across the hydrocarbon chain, and delivering societal and economic benefits to people and communities around the globe who rely on the vital energy they supply. 
As of 2022, it is one of the largest companies in the world by revenue and has repeatedly achieved the largest annual profits in global corporate history.
Their operations span across the globe, with across a number of highly sophisticated energy extraction and refinement systems in place to facilitate the day-to-day business "Working with Original people., has helped us deliver creatively on multiple projects through the years. Their work has always been fantastic, and we hope to work with them in the future."
Kasper Vardrup
Founder and Partner at GLPG
The Problem & Challenge
As one of the largest energy companies in the world, they have a plethora of operations, processes and initiatives across the globe in order to facilitate the day-to-day functioning of the business.
Aramco's Extended Reality Group, a media production division of the firm were looking to develop a virtual reality experience for dignitaries and staff members that visited their physical site, in order to provide an integrated, multi-user interactive experience that would allow users to explore their vast and highly complex oil and energy extraction and processing techniques that take place around the globe, in a virtual reality.
As part of the project, Aramco needed technical consultancy for the execution of the product owners vision, along with creative and technical support in building out the experience, and creating personalised avatars for their users in a synchronised multi-user experience.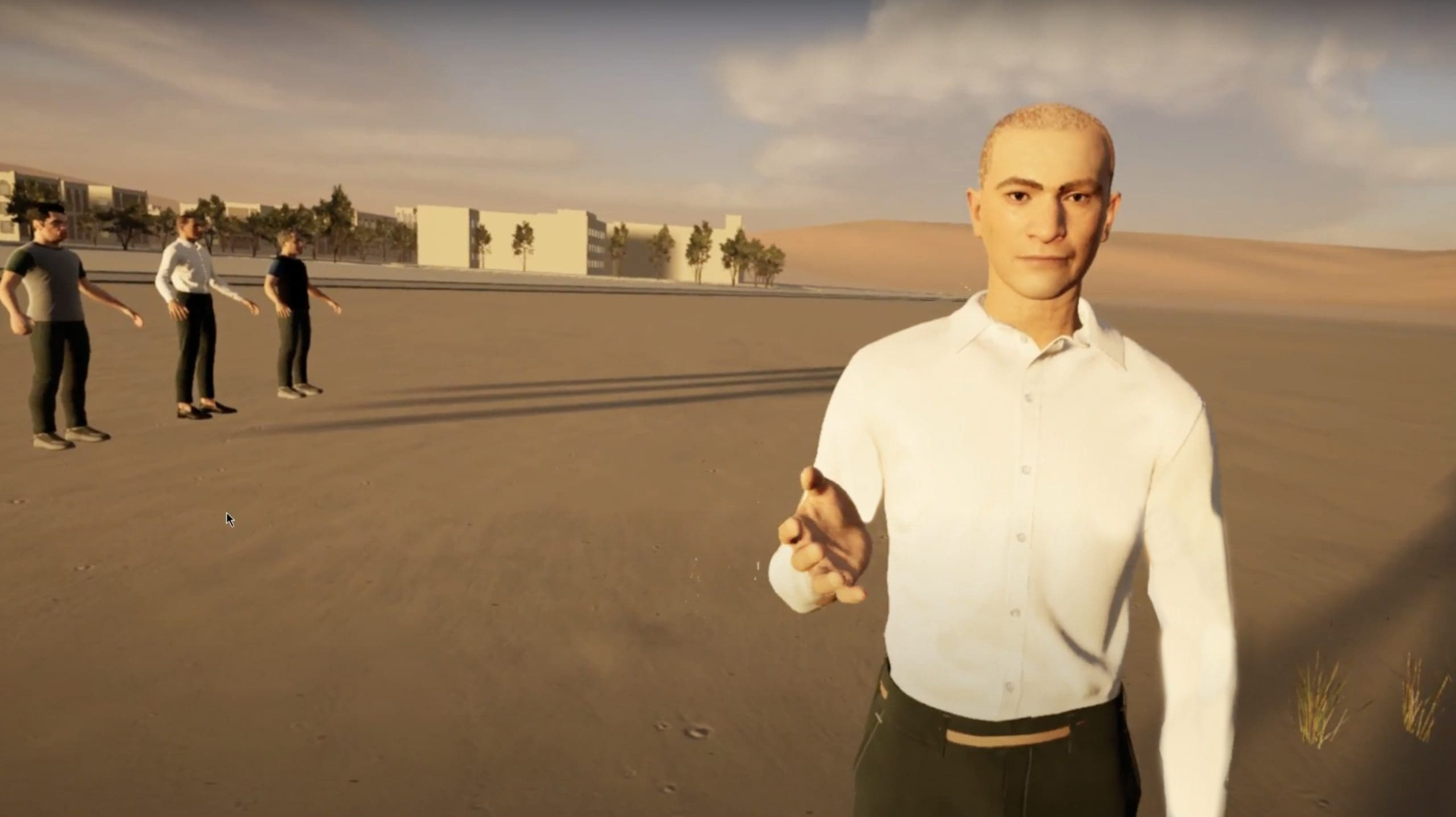 Our Solution
We worked closely with the project's product owner, in order to identify the most appropriate technology stack that would meet both the short and long term requirements, at least 5 years of longevity throughout the lifecycle of the project, and allow for the experience to be built upon in a modular way.
After several discussions and discovery sessions, we agreed that Unreal Engine 5 by Epic Games would be the platform of choice for building out the experience. It would allow for easily implementing dynamic lighting, shadows, and photorealistic worlds for users to explore.
We had the opportunity to fully leverage Unreal Engine 5, and the results were truly remarkable. One of the standout features of the engine was its ability to produce high-quality graphics, surpassing expectations. With its robust rendering engine, we were able to bring complex scenes of Aramco's operations to life with impeccable fidelity. The advanced lighting and shadowing capabilities added a level of realism and immersion that captivated users. Moreover, Unreal Engine's support for advanced post-processing effects like bloom, lens flares, and motion blur further elevated the visual quality of the immersive VR experience.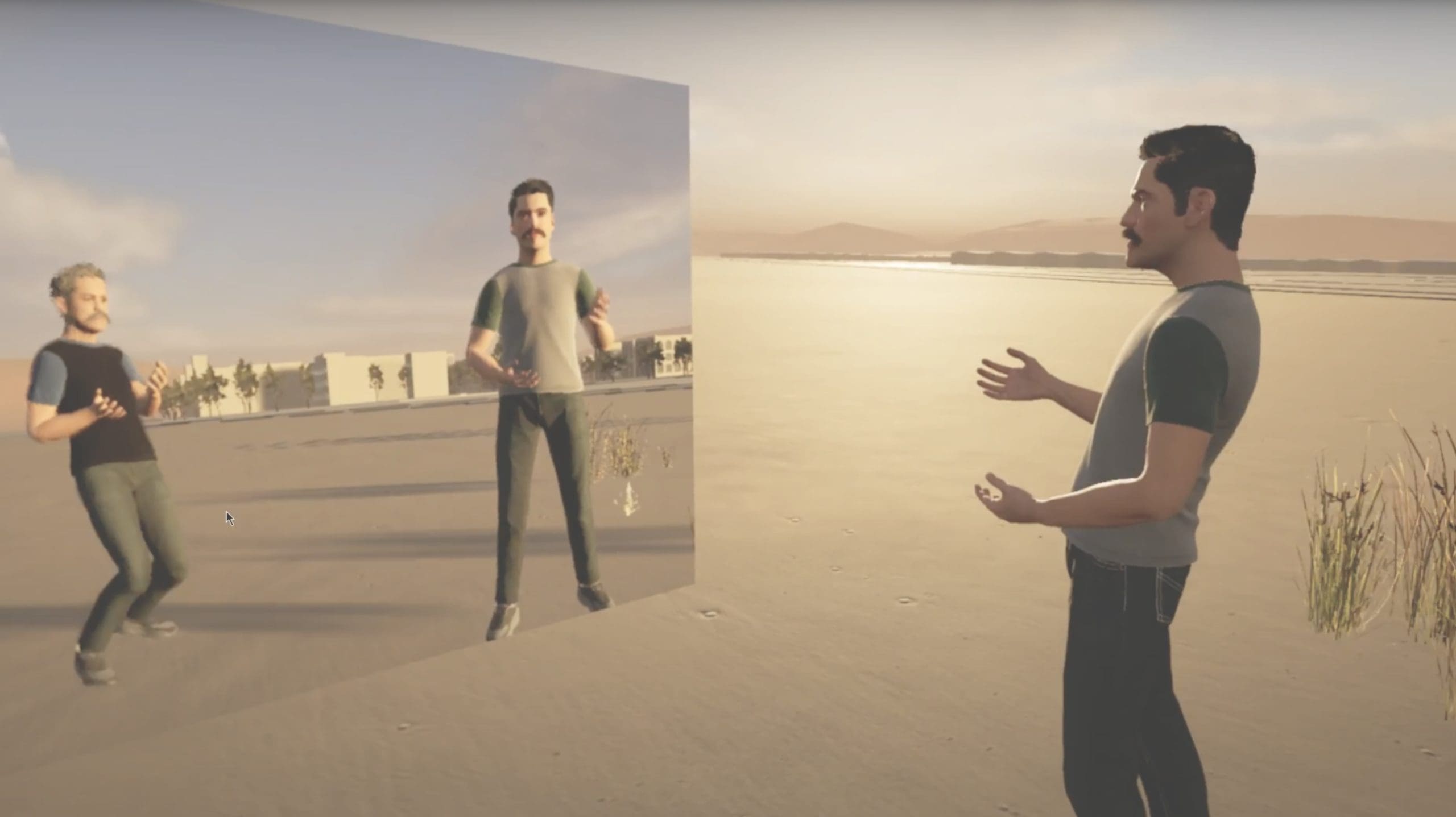 Our Solution
Using Unreal Engine 5 opened up a whole new world of possibilities for our development team, and extended the art of the possible for the product itself. We harnessed the power of the Lumen Global Illumination and Reflections technology, which allowed us to create stunning lighting effects and realistic reflections that greatly enhanced our 3D environments. By combining this with Nanite Virtualised Geometry and the World Partition tool, we were able to construct an vastly intricate world, with high-fidelity and enhanced photorealism. Additionally, the MetaHuman Creator and improvements in animation systems enabled us to bring the avatars to life with unprecedented detail and believability, allowing us to build a synchronised multi user experience of up to 8 users, with an audio delay of 2 milliseconds.
The inclusion of Blueprint, a visual scripting system, eliminated the need for extensive coding and allowed us to create intricate game logic efficiently. Additionally, the powerful level editor equipped with tools like terrain sculpting, foliage painting, and mesh editing simplified the creation of complex environments, enabling us to achieve our artistic vision with ease.
The powerful PhysX physics engine allowed us to simulate lifelike physics interactions between objects in the VR world. Additionally, features like ragdoll physics, destructible environments, and model physics brought depth and complexity to our model mechanics, immersing users in a dynamic and interactive experience.
Unreal Engine's rapid prototyping capabilities were instrumental in the development process. The inclusion of built-in assets such as characters, props, and environments enabled us to quickly create prototypes of our product. Additionally, the engine supported rapid iteration, allowing us to make real-time changes to our game and see the immediate results, greatly enhancing our workflow and productivity.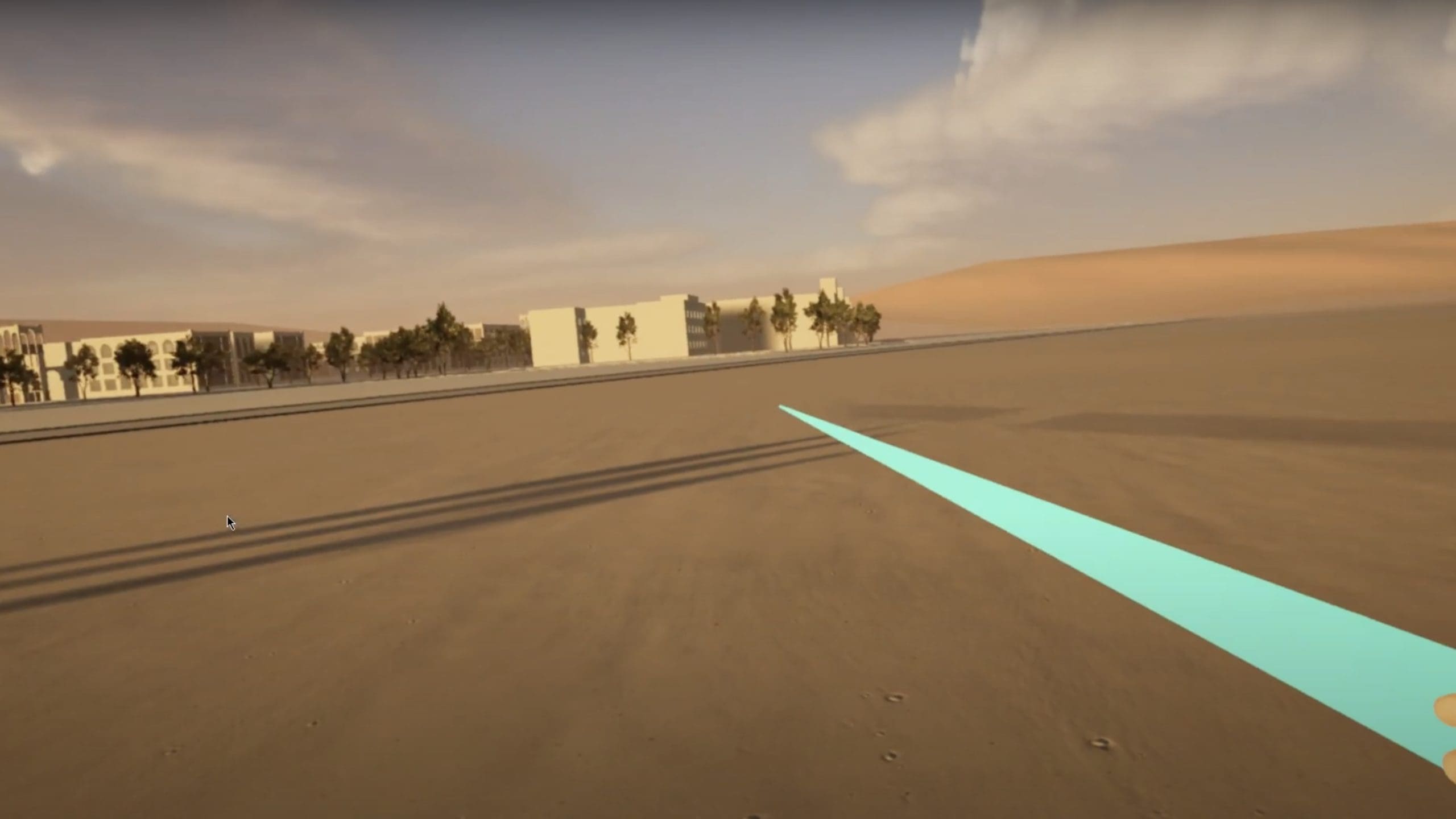 Outcome
We successfully delivered a strong core of the VR metaverse for Aramco, and our consultancy has provided them with a platform that they'll be able to use, evolve and grow over the next 5 years, with almost unlimited potential in its possibilities.