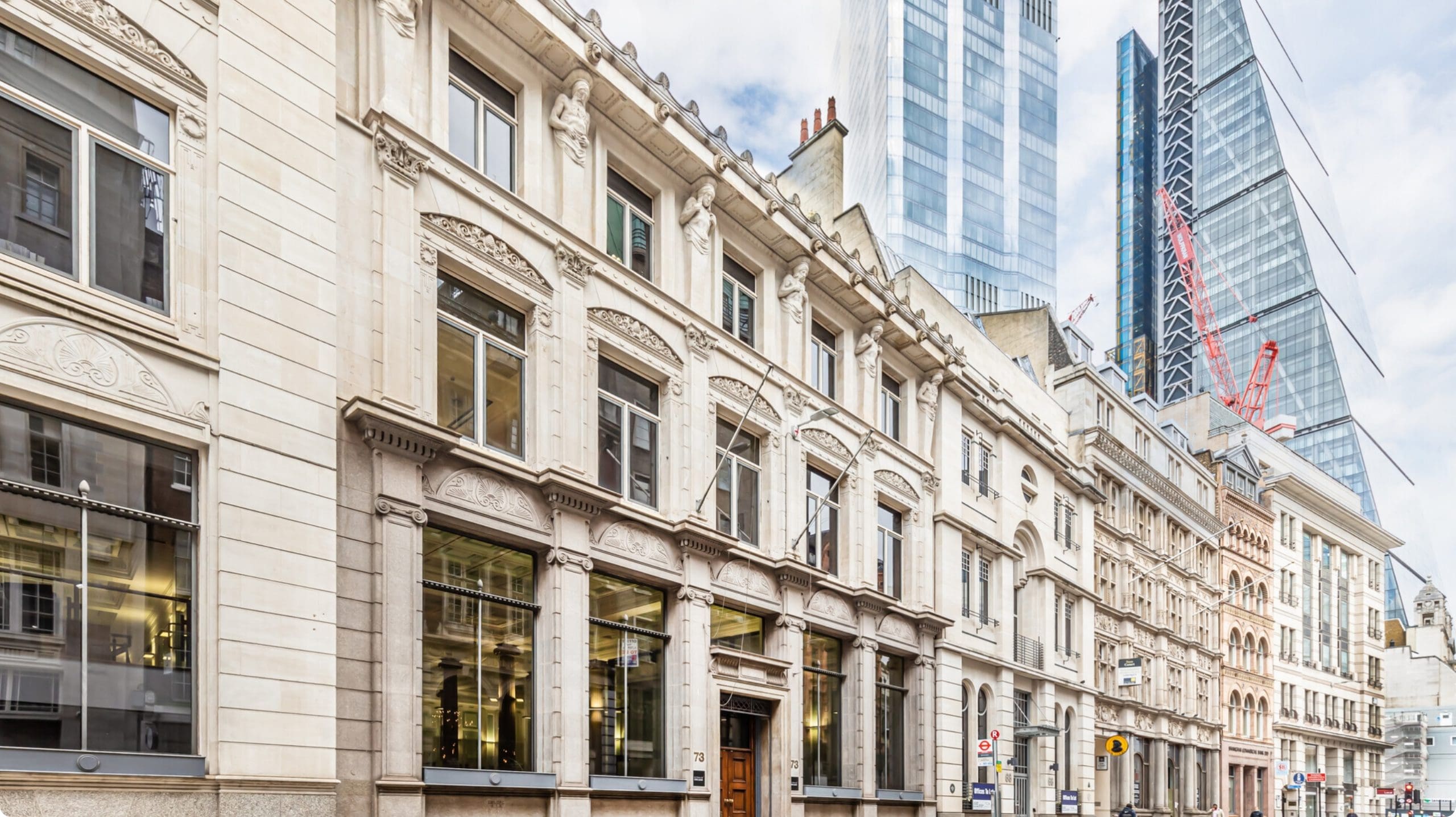 Product design

Product development

Product discovery

Rapid prototyping

Product design

Product development

Product discovery

Rapid prototyping

Product design

Product development

Product discovery

Rapid prototyping

Product design

Product development

Product discovery

Rapid prototyping
What we did
Product discovery
Product strategy
product design
product development
Introduction
Gerald Edelman strive to have a positive impact on their people, their clients, their community and the planet. Whether it's tax advice that saves money or strategic advice for achieving sustainable growth, you can expect to receive exceptional advice from a trusted team that genuinely cares.
Formed in the 1940's, Gerald Edelman started as an accountancy firm, and to date has evolved into something much more.
Offering a plethora of services from Audit and Assurance, Bookkeeping, Company Secretarial, Payroll, and Tax Compliance to Business Advisory, Corporate Finance, Forensic Accounting, HR Consultancy, International Services, Tax Advisory, Wealth Management and everything in between, to help each type of client thrive. We approached Original People with one key brief - modernise our trusted and historic brand, and it's safe to say that they've blown it out of the water.
Lauren Kelly
Director of Marketing
The Problem & Challenge
Gerald Edelman approached us to modernise their existing digital presence, as it was no longer fit for purpose to match their ambitions growth plans moving into 2023. Their design was outdated and tired, and needed to be re-imagined, whilst still captivating the historic values and traditions that empower the firm.
The old website was built on a bespoke Django framework, and lacked the flexibility and freedom that they needed.
As Gerald Edelman were looking to expand their services offering and reframe the business from an accountancy firm to a complete business advisory firm, they needed to rethink their platform and design a presence that would frame the firm as the go-to partner to drive their clients business growth.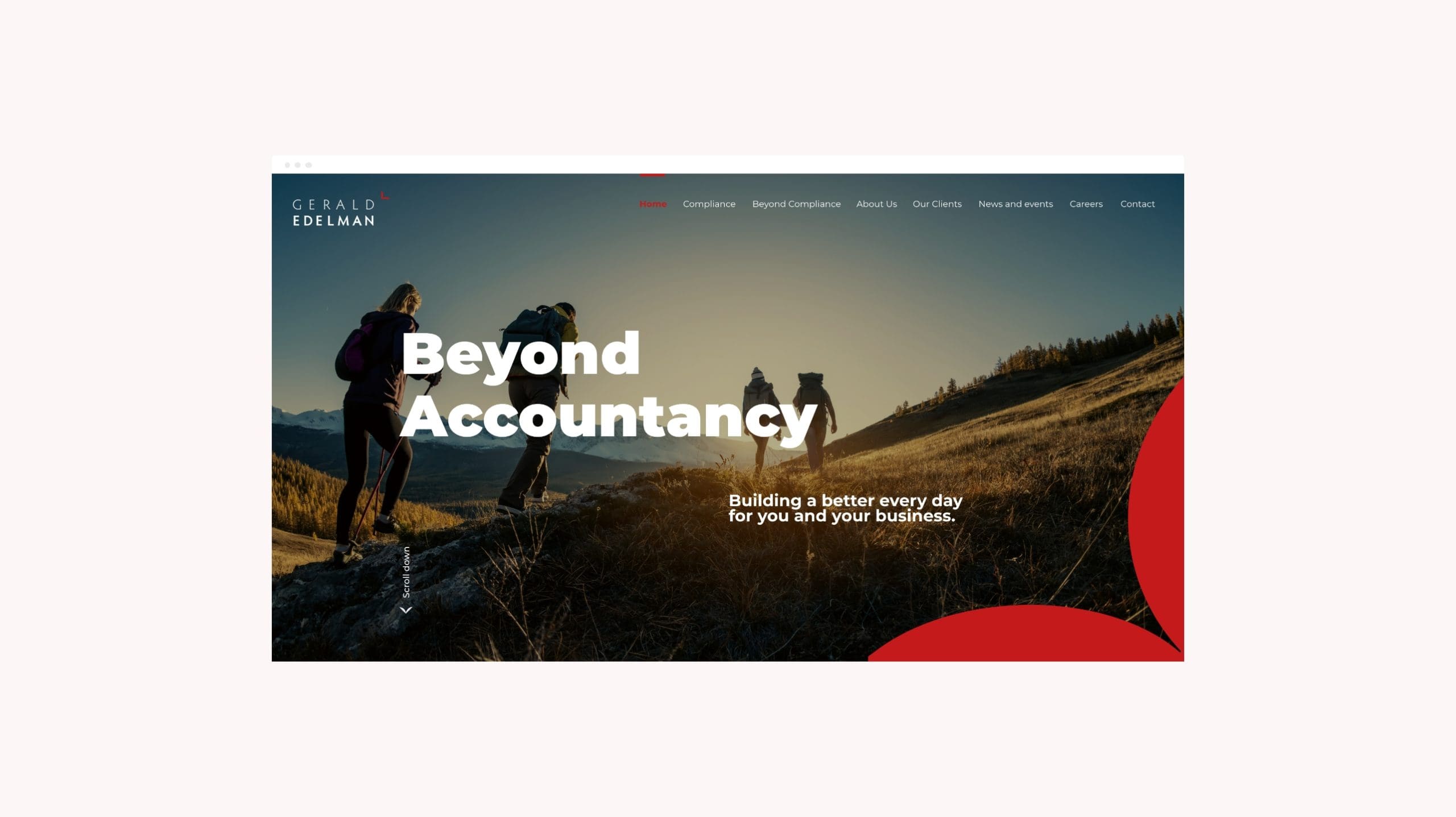 Our Solution
We worked alongside the stakeholders at Gerald Edelman to understand the business through their eyes, and work alongside their vision to re-design a personalised, modern and aesthetic user interface design that would provide instant recognition, whilst maintaining the recognised brand, globally.
We completed a number of discovery sessions with the team to conceptualise how we could transform the dated website, into something that would resonate with both staff and clients. As Gerald Edelman's main focus is consistently putting their clients first and building relationships formed on trust, we wanted to introduce hand drawn elements that would provide a personable feel to users as they would browse the new site.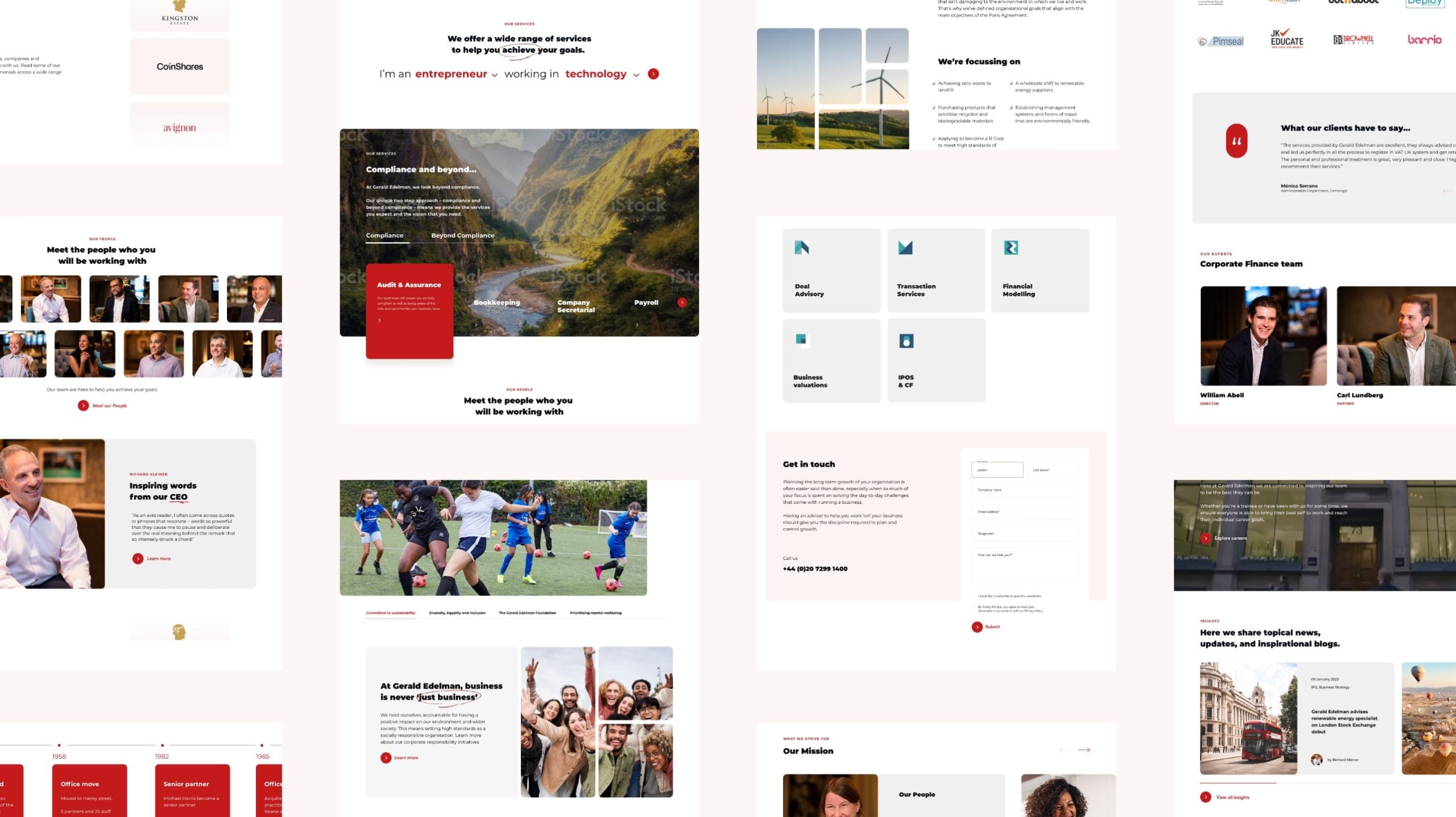 Our Solution
As Gerald Edelman provide a plethora of services on offer, to a wide array of clients we looked to make it as seamless as possible to guide users to find what they are looking for. We developed a services recommendation tool, that would would enable a user to select their type of business, what they ned help with, and then recommend the most appropriate of services, team members and insights to match their needs.
Throughout the design process, we designed a number of animated elements using the GSAP framework, to drive user engagement and provide a modern user experience. We designed an interface system that comprised of a number of images coming together to make a single image, in order to represent Gerald Edelman's ability to help their clients thrive, across multiple business areas.
In order to enable future growth of their digital presence, we built a bespoke content management system based on our bespoke designs, that empowers the team to easily add content, providing extensive flexibility compared to their legacy system.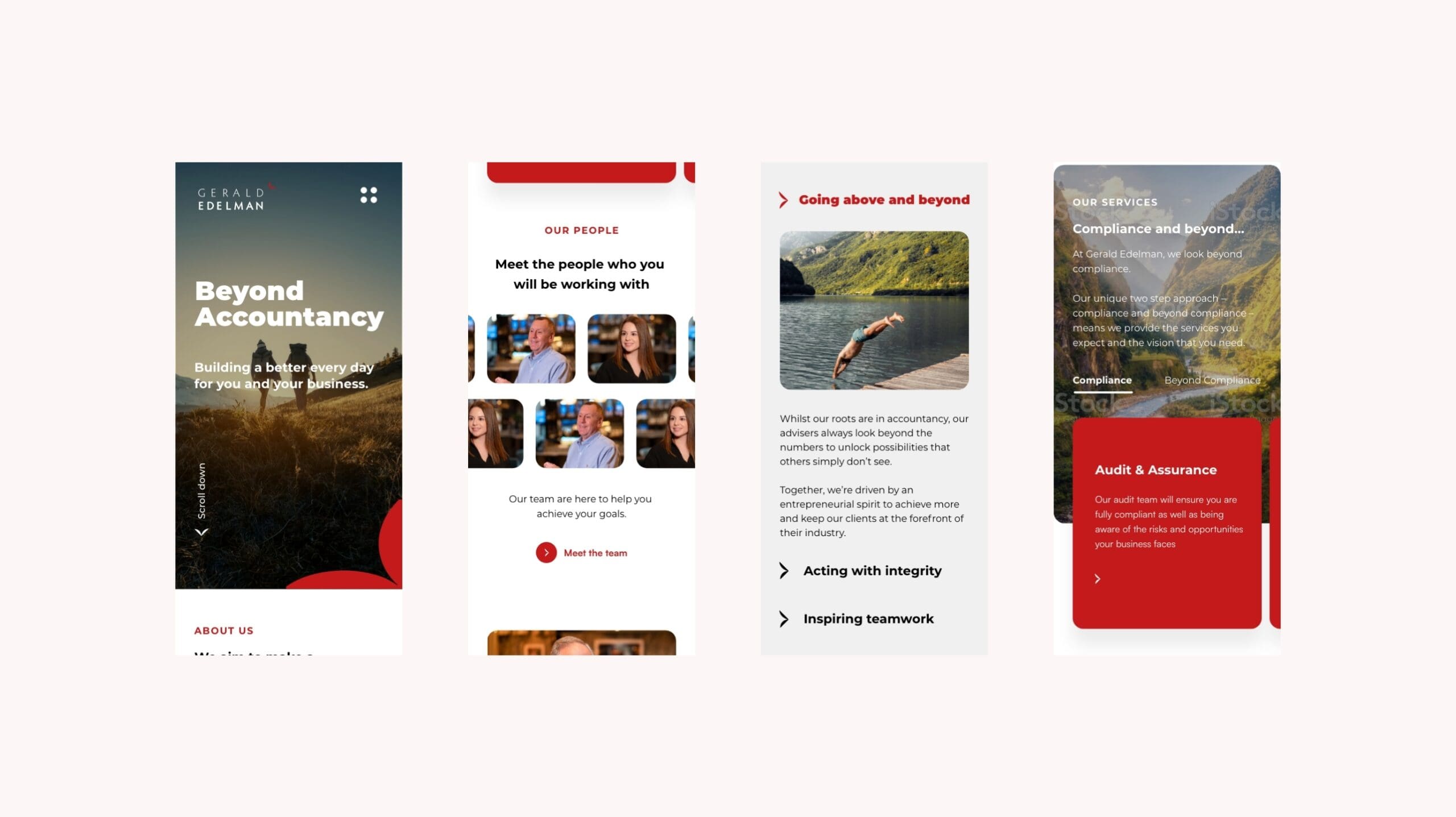 Outcome
The new website is already a great success, with the bounce rate dropping by 34% in its first week alone, whilst enabling their digital marketing to reach new heights. The number of enquiries has greatly increased from both clients and perspective candidates wanting to join the firm, ensuring that their new platform truly fuelling their digital growth.