Product design

product strategy

Product development

Product design

product strategy

Product development

Product design

product strategy

Product development

Product design

product strategy

Product development
What we did
Product strategy
product design
product development
Introduction
ArtistX are an innovative music NFT platform that allows consumers to purchase part of an artist's track, using the blockchain, built upon the Ethereum network.
ArtistX are building their business on the back of a strong music licensing background from their existing business SyncVault.
SyncVault is a large music and influencer platform that manages music on behalf of artists, across various DSP's (digital streaming platforms) such as Spotify, Apple Music, YouTube Music.ArtistX's NFT creation enables artists to create NFT's and share a stake of their music with their fans and a dedicated community of promotors.They look after the promotion, royalty collection and distribution of their artist's music. The team at Original People truly captured our vision and what we were trying to achieve - becoming a disruptor within the industry. They've been indispensable throughout the process, and their creativity shone through, right from the beginning.
Richard Morris
Chief Operations Officer
The Problem & Challenge
Launching their own DAO, ArtistX were looking to engage a design studio to help in designing their brand identity, brand experience and on-boarding platform.
As a relatively new concept within the music industry, they were looking to design a brand that would resonate with both artists, music labels as well as consumers who were unfamiliar with their service offering.
Being a tech-first platform, they needed to build a brand and user experience that was innovative, highly engaging, interactive, and conveyed the cutting-edge technology and business that they are building.
The identity and interaction elements needed to be in line with the both the company's vision and customer acquisition model, in order to inform and maximise user retention.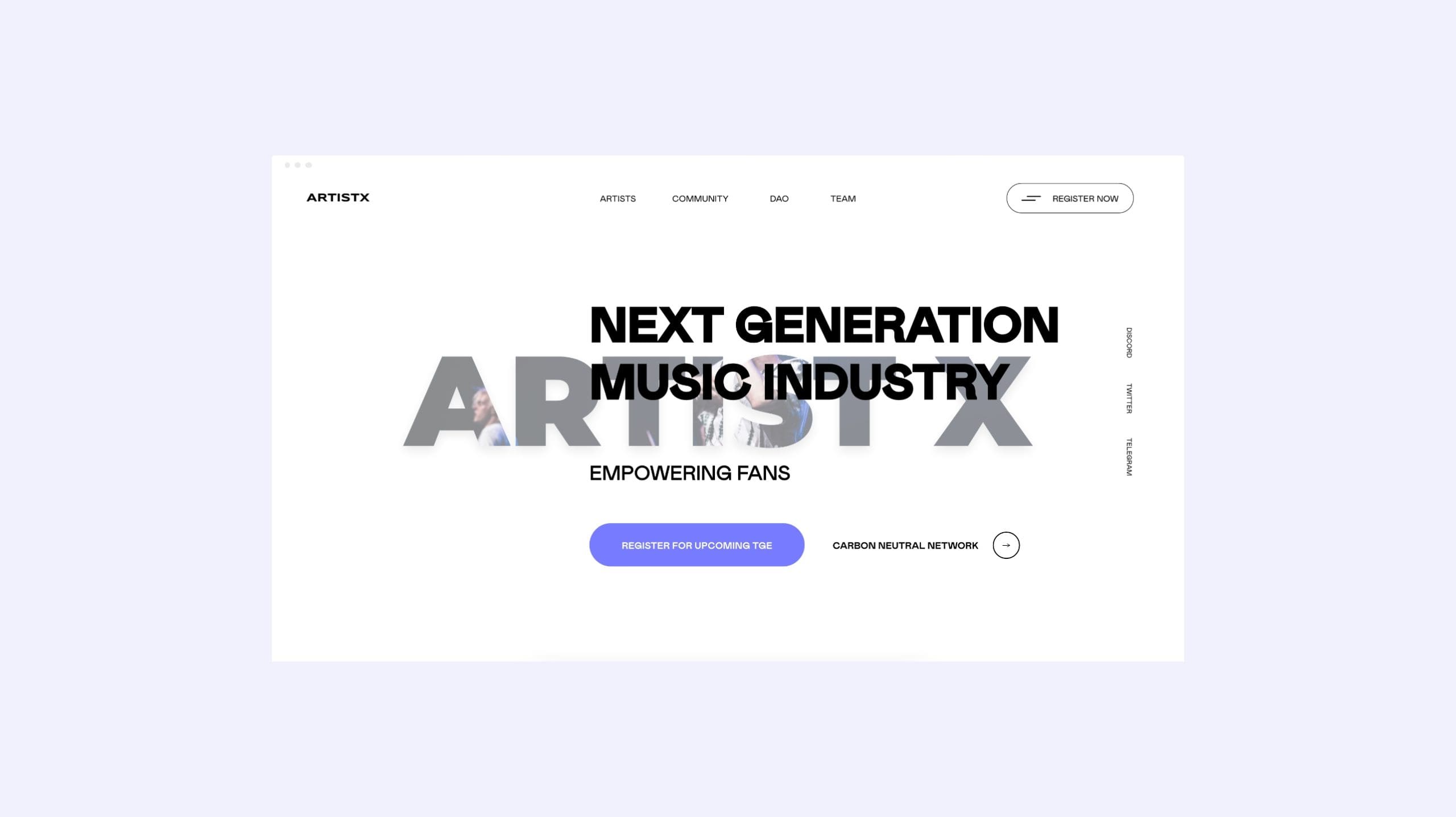 Our Solution
We worked collaboratively with the founders to comprehend the end-to-end processes of ArtistX's operations, and how they wanted to be perceived by each user persona, across a variety of touchpoints.
During the ideation and conception process, we explored several potential design directions before arriving at the end-product.
We designed a brand that would depict the decentralisation and distribution of music ownership, as well as representing the various types of users that would be engaged in ArtistX, involved in the music production, distribution and respective NFT ownership.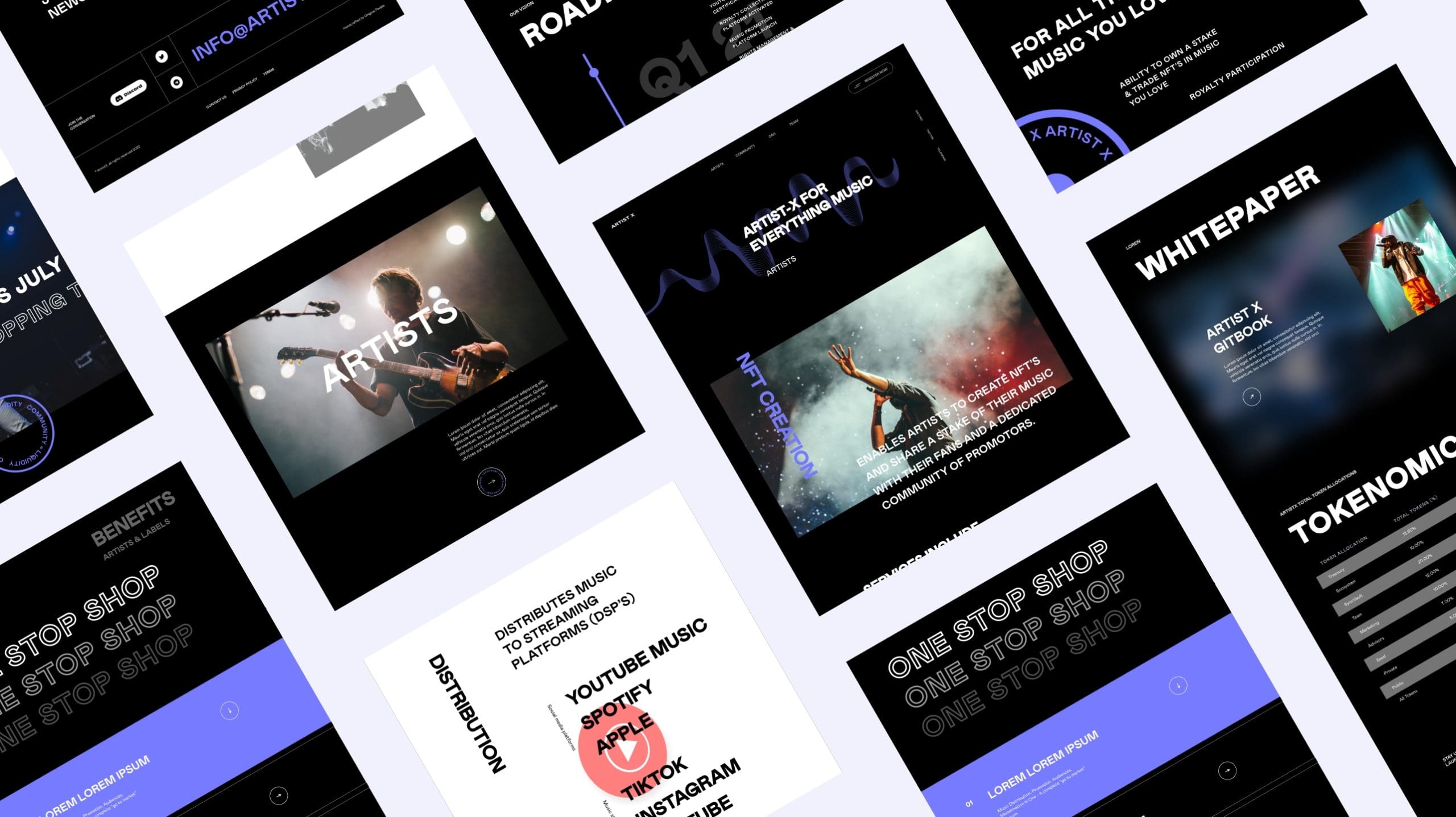 Our Solution
We developed our own typography for the brand identity and paired it with a contemporary typeface, enabling us to create a recognisable and relatable brand.
Throughout the User Experience design, we identified key areas that would require well thought-out and dedicated animations to enhance storytelling about who ArtistX are, and what they do. We utilised the GSAP and Three.js animation frameworks and developed bespoke interaction animations to bring the website to life.atcher".
We developed a user-centric, whereby the user controls the interaction animations as they scroll through the experience. Based on an idea around a music track's wavelength, we produced a series of animations that encapsulated our take on the peaks and troughs, through a dynamic and interactive representation.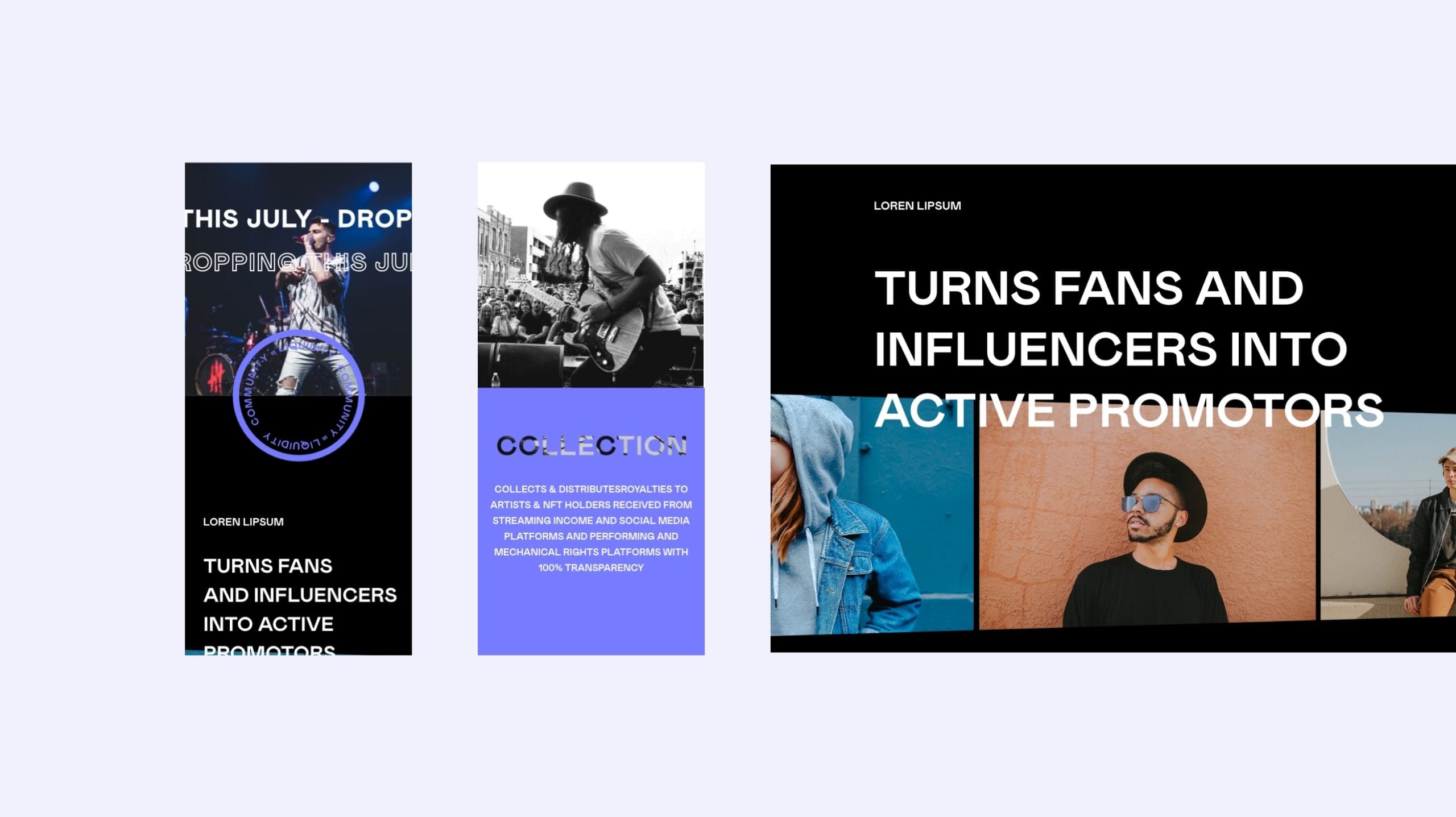 Outcome
We measured user engagement through a series of analytics tools, and the number of account registrations grew exponentially week on week post launch. The new platform was instrumental in detailing what ArtistX offer and has been integral to their market launch. We continue to work with ArtistX as they build out new features and develop their technology.