Unlocking limitless possibilities through virtual reality experiences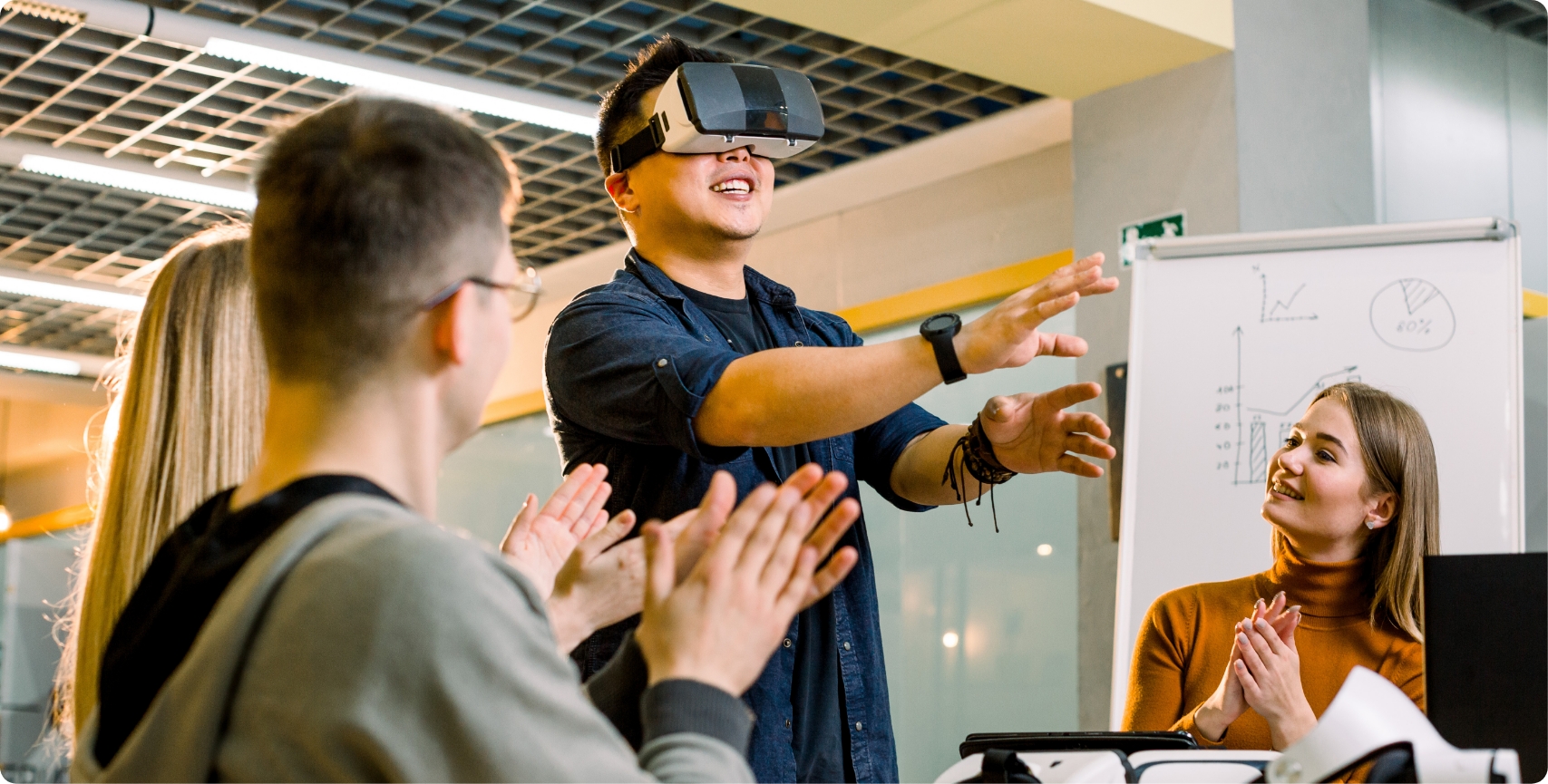 In recent years, Virtual Reality (VR) has revolutionised the way we interact with digital content, offering immersive and captivating experiences like never before. As a forward-thinking digital studio, we are passionate about harnessing the power of VR to create awe-inspiring experiences for our clients. In this blog post, we will explore the world of building VR experiences and shed light on the numerous benefits it brings to the table.
Immersive and Engaging Experiences
VR transports users into a virtual world, allowing them to fully immerse themselves in the experience. By leveraging advanced technologies and interactive elements, VR experiences captivate users' senses, creating a profound emotional connection. Whether it's exploring virtual environments, interacting with 3D models, or participating in simulated scenarios, VR provides an unparalleled level of engagement that traditional mediums simply cannot replicate.
Enhanced Learning and Training
One of the remarkable benefits of VR is its potential for immersive learning and training experiences. From educational simulations to corporate training modules, VR enables users to learn by doing, gaining practical skills in a safe and controlled environment. This hands-on approach enhances knowledge retention, accelerates learning curves, and empowers users to apply their skills confidently in real-world scenarios.
Empathy and Empowerment
VR has the unique ability to build empathy by allowing users to step into someone else's shoes and experience different perspectives.

Whether it's simulating the challenges faced by individuals with disabilities or immersing users in cultural experiences, VR can evoke powerful emotions and drive empathy, creating a deeper understanding of diverse situations and fostering compassion and inclusivity.
Architectural Visualisation
For architects and real estate developers, VR provides an invaluable tool for showcasing designs and visualising spaces. By creating virtual walkthroughs and interactive environments, developers can experience architectural designs in a realistic manner before construction even begins.

This not only streamlines the decision-making process but also allows for quick iterations and adjustments, resulting in more accurate and satisfying outcomes.
Brand Engagement and Marketing
In a crowded digital landscape, VR offers a unique opportunity for brands to differentiate themselves and leave a lasting impression on their audience. Immersive VR experiences enable brands to tell their stories in innovative and captivating ways, creating memorable interactions that forge deep connections. From virtual product demonstrations to interactive brand experiences, VR elevates brand engagement and drives customer loyalty.
Entertainment and Gaming
The entertainment and gaming industries have embraced VR wholeheartedly, pushing the boundaries of storytelling and interactivity. VR gaming provides players with a level of immersion and excitement that traditional gaming experiences cannot match. Whether it's exploring 3D worlds, participating in adrenaline-pumping adventures, or engaging in multiplayer experiences, VR gaming delivers unparalleled thrills and entertainment.
Building VR experiences opens up a world of boundless possibilities, from creating immersive and engaging experiences to enhancing learning and training, VR has the power to revolutionise various industries and transform the way we interact with digital content.

As a leading digital studio, we are committed to pushing the boundaries of VR, leveraging this transformative technology to create unforgettable experiences that captivate, empower, and inspire. Join us on this extraordinary journey into the realm of VR and unlock a new dimension of digital experiences