Rapid Prototypes
Rapid Prototyping for Websites and Apps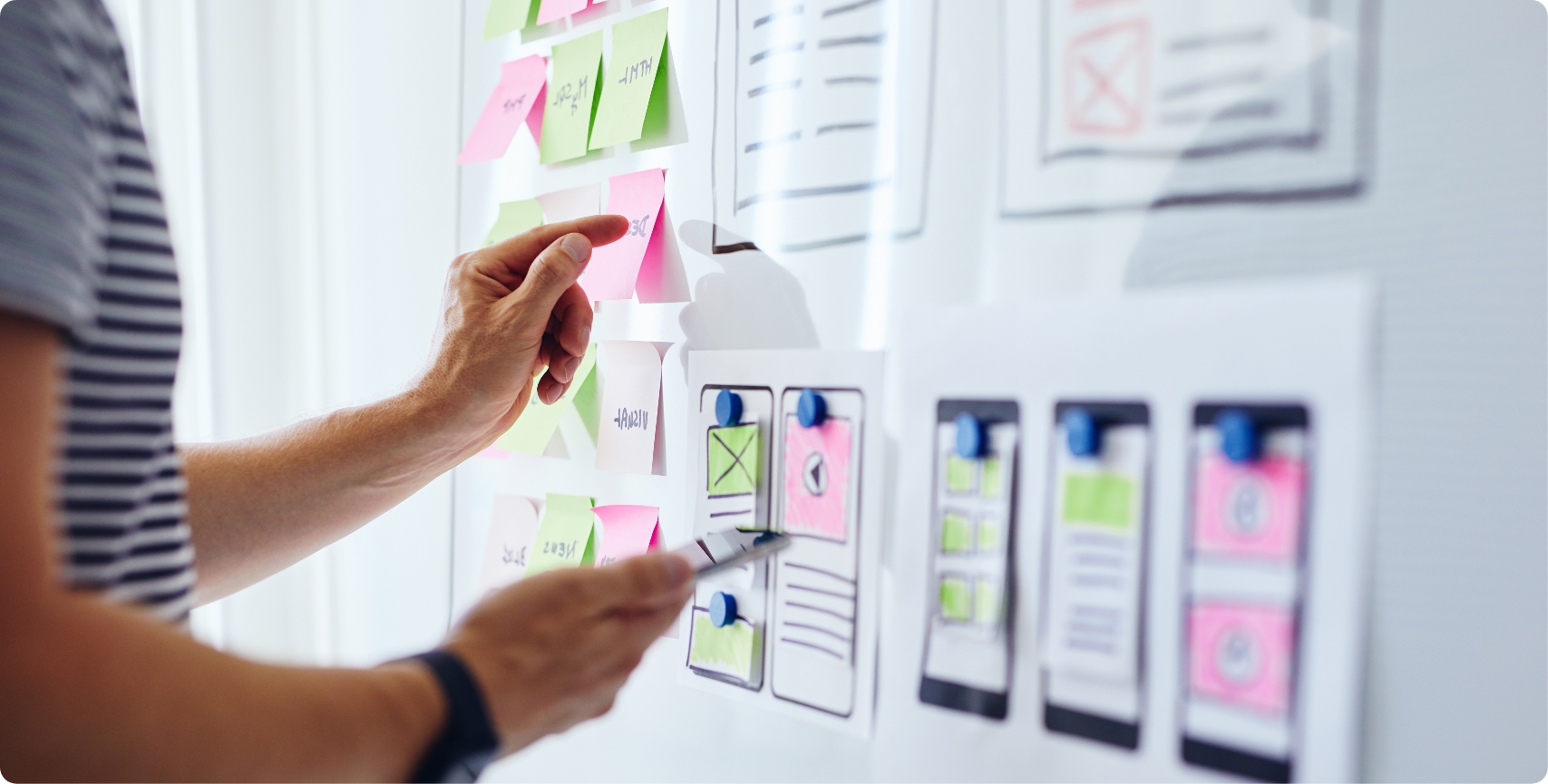 In the fast-paced world of digital design, the ability to quickly bring ideas to life is paramount. Rapid prototyping has emerged as a game-changing approach, allowing digital studios to iterate, refine, and validate concepts with unprecedented speed. In this blog post, we will delve into the power of rapid prototyping for websites and apps, exploring its benefits and shedding light on how it enables us to unleash creativity and deliver exceptional digital experiences.
Iterative Design
Rapid prototyping empowers digital studios to adopt an iterative approach to design. Gone are the days of waiting for a fully developed product before gathering feedback. With rapid prototyping, we can create interactive prototypes at various stages of the design process. This enables us to receive valuable user feedback early on, iterate swiftly, and refine the design based on user insights, resulting in a highly user-centred final product.
Efficient Communication
Prototypes act as powerful communication tools, bridging the gap between design teams, clients, and stakeholders. Instead of relying solely on descriptions or static mockups, rapid prototypes allow us to demonstrate the flow, interactions, and functionality of a website or app in a tangible and interactive manner. This enhances clarity, facilitates collaboration, and ensures that everyone involved has a shared understanding of the envisioned digital experience.
User-Centric Testing
Rapid prototyping enables us to conduct user testing throughout the design process. By creating interactive prototypes, we can gather invaluable feedback on usability, navigation, and overall user experience. This iterative testing helps identify pain points, uncover design flaws, and refine the user interface (UI) to ensure a seamless and intuitive experience for the end-user.
Time and Cost Savings
In traditional design processes, making changes late in the development cycle can be time-consuming and costly. Rapid prototyping mitigates these risks by allowing for early identification and resolution of design issues. By catching potential problems upfront and making iterative improvements, we reduce the need for extensive rework during development, ultimately saving time and resources.
Visualisation of Interactions
One of the most significant advantages of rapid prototyping is the ability to visualise complex interactions within a website or app. By simulating user interactions and transitions, we can bring the design to life and evaluate the effectiveness of the user flow. This visual representation enables us to make informed decisions about the user interface, microinteractions, and overall user experience, ensuring a seamless and delightful digital journey.
Facilitating Client Collaboration
Prototypes play a crucial role in client collaboration and decision-making. Rapid prototypes provide clients with a tangible representation of the design vision, enabling them to provide feedback, make informed choices, and actively participate in the design process. This collaborative approach fosters a sense of ownership, strengthens client relationships, and increases satisfaction with the final product.
Rapid prototyping is a transformative approach that empowers digital studios to iterate, communicate, and test ideas with remarkable efficiency. By embracing this methodology, we can unleash our creativity, engage in user-centric design, save time and costs, visualise interactions, and foster productive collaborations.

At Original People, we harness the power of rapid prototyping to deliver exceptional websites and apps that captivate audiences and drive business success.