Building your first digital product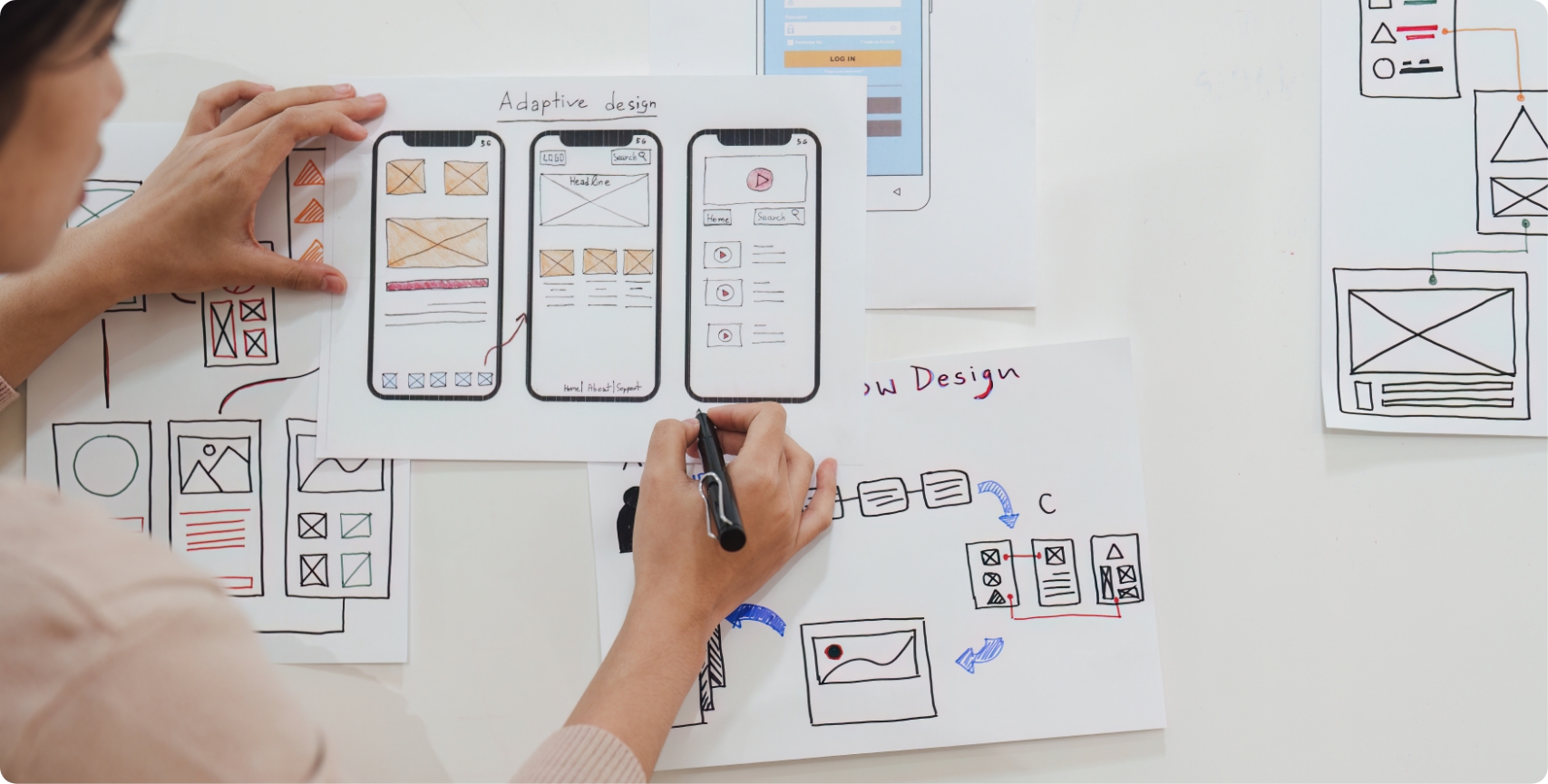 Embarking on the journey of building your first digital product can be both exhilarating and daunting. As a digital studio with years of experience, we understand the challenges and excitement that come with this endeavour. In this blog, we will share valuable insights, tips, and best practices to guide you through the process of crafting your inaugural digital product.
Define Your Vision
Before diving into development, it's crucial to define your vision for the digital product. Take the time to clearly identify your target audience, their pain points, and the problem your product aims to solve. Articulating a compelling vision sets the stage for success and guides the entire development process.
Research, Research, Research
Informed decision-making starts with thorough research. Dive into your market, analyse competitors, and understand industry trends. Conduct user research to gain insights into your target audience's preferences, behaviours, and expectations. This foundation of knowledge will shape your product's design, functionality, and user experience.
Focus on User Experience
User experience (UX) is paramount in digital product development. Pay close attention to how users interact with your product and design intuitive interfaces that make their journey enjoyable. Incorporate user feedback through user testing and iterate on your design to continuously enhance the user experience.
Embrace an Agile Approach
Adopting an agile development methodology enables flexibility and adaptability throughout the project. Break down the development process into manageable sprints, each with specific goals and deliverables. Regularly review progress, gather feedback, and iterate accordingly, ensuring a product that evolves with user needs.
Test, Test, Test
Testing is a vital component of building a successful digital product. Conduct thorough quality assurance (QA) testing to identify and rectify any bugs, usability issues, or performance bottlenecks. Test across various devices, platforms, and scenarios to ensure a seamless and consistent experience for users.
Iterate and Refine
Building your first digital product is just the beginning. Launching the product is an opportunity to gather valuable user feedback and insights. Continuously iterate and refine your product based on user feedback and evolving market needs. This ongoing improvement cycle is crucial for long-term success and customer satisfaction.
Collaborate with Experts
Engaging with an experienced digital studio brings a wealth of expertise to your project. Collaborating with seasoned professionals can help you navigate challenges, leverage their knowledge, and incorporate industry best practices. From UI/UX designers to developers, assembling a skilled team ensures a seamless and high-quality digital product.
Building your first digital product is an exciting journey filled with possibilities. By defining a clear vision, conducting thorough research, collaborating with experts, prioritising user experience, embracing an agile approach, testing rigorously, and iterating based on feedback, you set yourself up for success. Remember, your first product is not just a culmination; it's a stepping stone towards a future of innovation and growth. So, gather your ideas, assemble a talented team, and embark on the adventure of bringing your digital product to life.