Building a Mobile App for Seamless Digital Education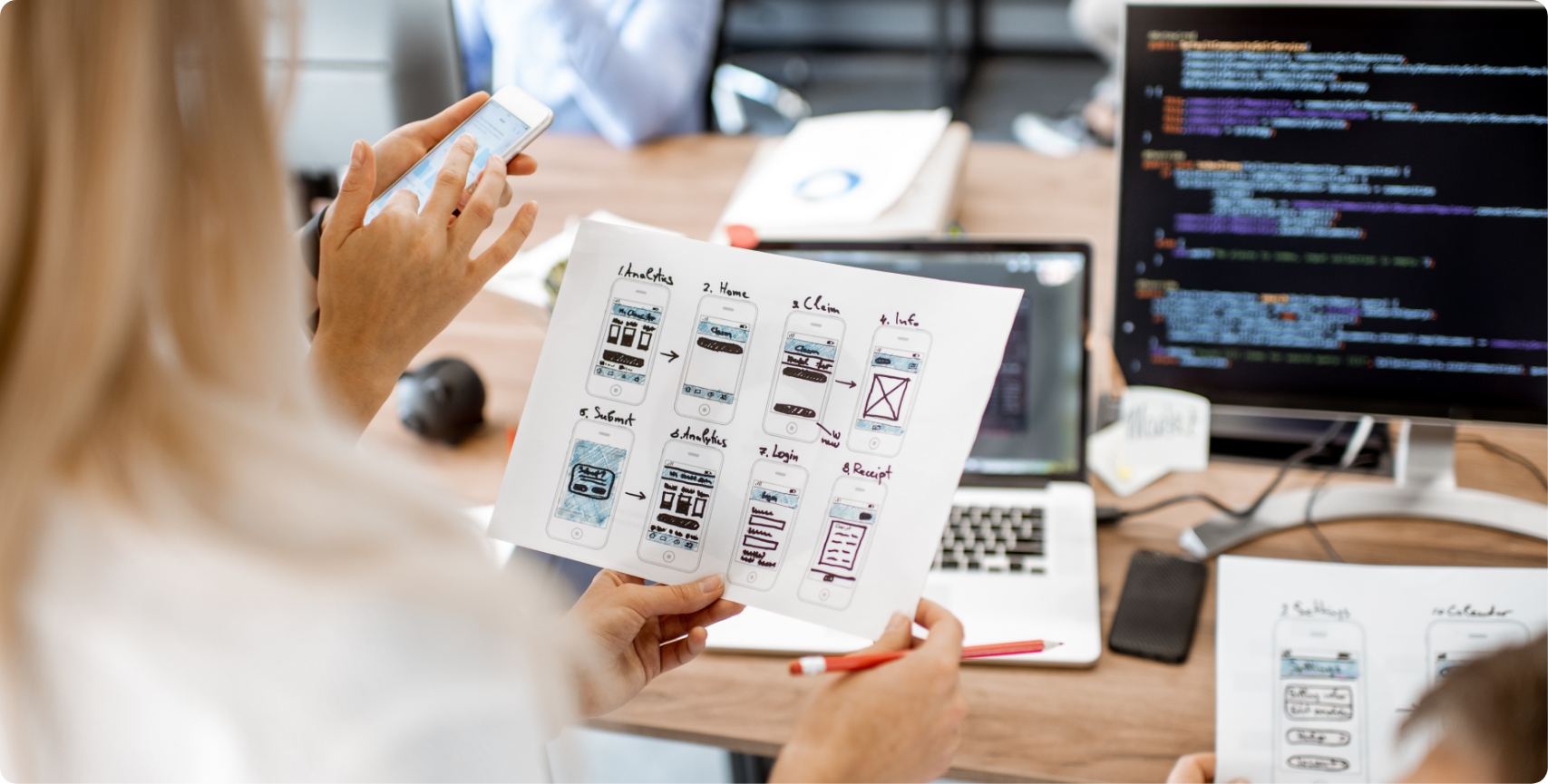 Introduction
As a digital studio committed to innovation and education, we recognise the transformative power of e-Learning. In today's fast-paced world, mobile apps have become essential tools for accessing knowledge anytime, anywhere. In this blog, we will explore the journey of building a mobile app specifically designed to enhance the e-Learning experience. Join us as we delve into the key considerations, features, and benefits of creating a mobile app that revolutionises digital education.
User-Centric Design
The foundation of any successful mobile app lies in user-centric design. Prioritise a seamless and intuitive user interface (UI) to provide learners with a frictionless experience. Conduct user research to understand their preferences, behaviours, and pain points. By empathising with your target audience, you can tailor the app's design and functionalities to meet their unique needs.
Personalised Learning
One of the greatest advantages of a mobile app for e-Learning is the ability to offer personalised learning experiences. Incorporate features such as user profiles, progress tracking, and personalised recommendations to tailor the content and pace to individual learners. Empower users to set goals, track achievements, and receive targeted feedback, creating a highly engaging and effective learning environment.
Multimedia Content Delivery
Bring learning to life by leveraging multimedia elements within your mobile app. Integrate videos, interactive quizzes, gamification elements, and augmented reality (AR) to engage learners and enhance knowledge retention. Utilise multimedia content strategically to make complex concepts more accessible and captivating, ensuring a truly immersive learning experience.
Seamless Collaboration
Learning is often a social experience, and your mobile app should facilitate collaboration among learners. Incorporate features that enable discussions, group projects, and peer-to-peer interaction. By fostering a sense of community and encouraging knowledge sharing, your app can create a vibrant e-Learning ecosystem where learners can collaborate and grow together.
Offline Accessibility
In the era of ubiquitous connectivity, it's essential to consider offline accessibility for learners. Incorporate offline mode capabilities that allow users to download content for offline viewing and learning. This ensures uninterrupted access to educational materials, even in areas with limited or no internet connectivity, making learning accessible to a wider audience.
Seamless Integration and Compatibility
To provide a holistic e-Learning experience, ensure seamless integration with existing learning management systems (LMS) or educational platforms. Compatibility with various devices and operating systems is crucial for reaching a diverse user base. Strive for cross-platform compatibility to accommodate both iOS and Android users, maximising accessibility and adoption.
Continuous Improvement and Feedback
Building a mobile app for e-Learning is an iterative process. Embrace user feedback and analytics to drive continuous improvement. Regularly update and refine the app based on user insights, emerging trends, and technological advancements. Stay responsive to user needs and evolving educational requirements, ensuring your app remains at the forefront of digital education.
Conclusion
In the digital era, e-Learning has revolutionised how knowledge is acquired, and mobile apps have emerged as powerful tools in this realm. By prioritising user-centric design, personalisation, multimedia content, collaboration, offline accessibility, integration, and continuous improvement, your mobile app can become an indispensable companion for learners on their educational journey. At our digital studio, we are committed to empowering e-Learning through cutting-edge mobile app development. Join us in embracing the future of education, where knowledge is just a tap away.